Farmers, Ranchers & Fishers
The actions and practices of farmers, ranchers, and fishers have impacts on the other areas of moral concern: what they do affects workers, animals, public health, and the natural environment. These producers are also subjects of moral concern: the actions of upstream players in the food system, ethical conduct in markets, and just systems of regulation influence the livelihoods of farmers, ranchers, and fishers. Powerful actors in the agri-food system may engage in practices that are unfair to and exploitative of those with less power. Even when unfair and exploitative practices are not used, large players, who have greater power to dominate markets, influence political processes, and benefit from economies of scale, can drive small players out of business.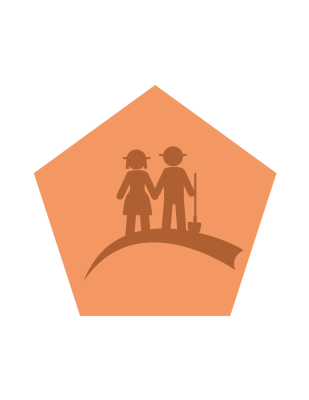 Farmers, ranchers, and fishers also contend with unique risks related to weather, biological processes, and ecological cycles. The investments and commitments of owners of farming, ranching, and fishing enterprises -- even in the face of decreasing returns and increasing volatility -- are essential to the foundation of the food system. When the livelihoods of farmers, ranchers, and fishers are unduly precarious, these actors are not empowered to perform ethically. Rather, they may be impelled by economic necessity to engage in ethically suboptimal practices, resulting in ethically suboptimal end products.